Authentic dishes created by Top Chefs
Located on Lavender hill in the heart of Clapham Junction. Pop down, say hello and view your sushi being professionally constructed by our trained sushi chefs.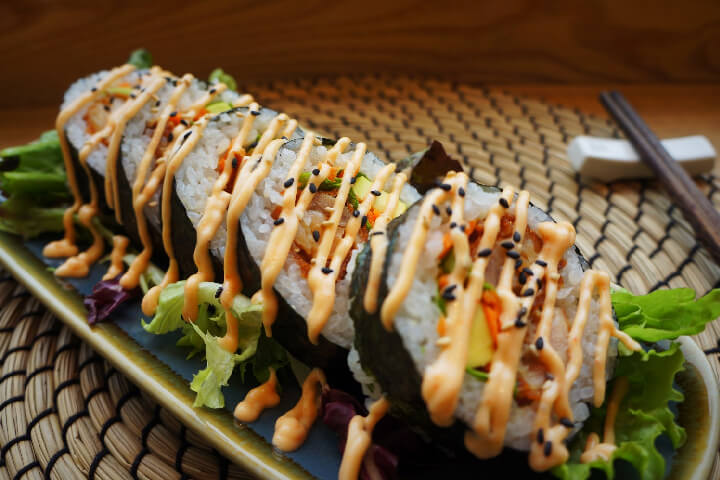 Karaage Chicken Roll
Crunchy Karaage fried chicken rolled with sushi rice, lettuce, carrots & avocado roll topped off with Spicy mayo & sesame seeds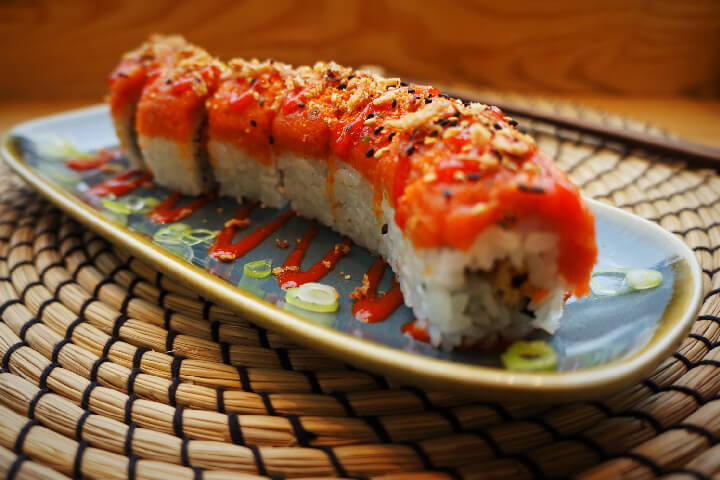 Spicy Red Dragon Roll
Tempura battered prawns &  shredded carrot roll layered with minced spicy tuna, fried shallots and Sriracha sauce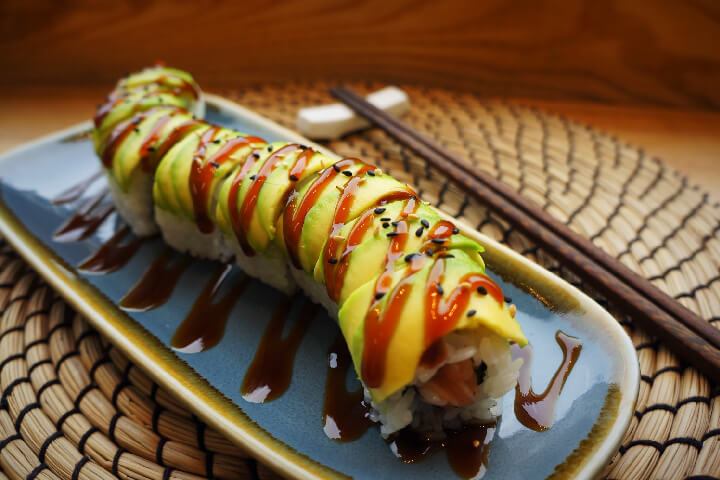 Green Dragon Roll
Tempura battered prawn, salmon & avocado roll layered with avocado, teriyaki sauce & sesame seeds
Deluxe Veg Roll
Cucumber, avocado, lettuce, carrots, inari tofu roll with Choja sauce & fried shallots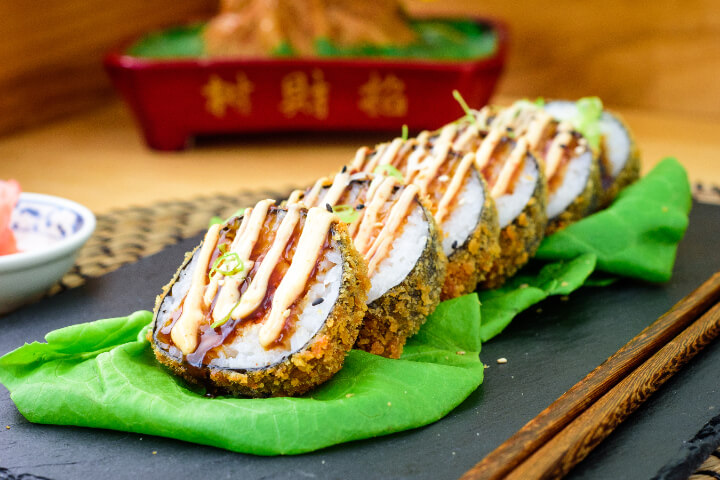 Crispy Katsu Roll
Deep fried roll filled with cooked minced salmon, tuna, prawns & cucumber drizzled with spicy mayo & teriyaki sauce.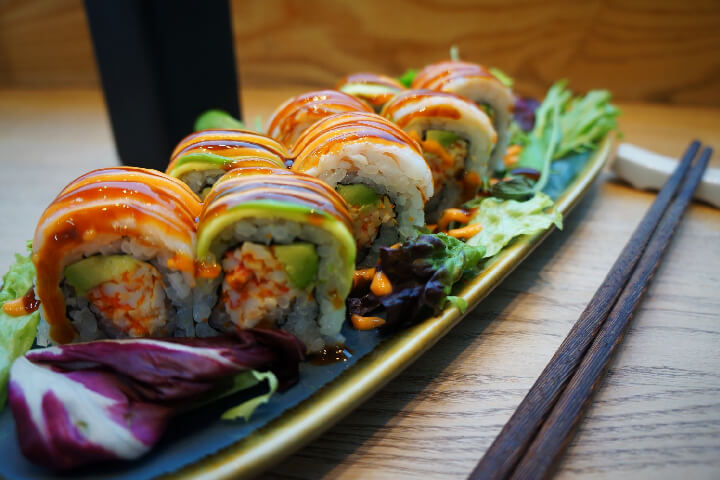 Tiger Roll
Spicy crab stick, avocado, masago roll topped with Tiger prawns & avocado with Choja sauce & teriyaki sauce

"My favourite place to get lunch. Fantastic sushi and always friendly staff."
Matthew

"Fabulous food & flawless service"
"Amazing sushi! I order from Choja all the time and can confidently say that they have the best sushi in the Clapham area. Prices are reasonable, excellent value for the money. Highly recommended!"
Rosita

"Another successful experience"
"Best vegetable gyoza I've eaten in London. Good price and good quality."
Adriana

"Absolutely delicious sushi, great variety, and fantastic customer service. Recommended!"
Caitlin